LeKi-Minecraft ✅ 1.19.2 ✅ Aufzüge ✅ Shop auf dem GS ✅ Respekt ❤️ Kein Echtgeld
Java und Handy/Tablet Spieler auf einem Server ? Kein Problem. 1.19.2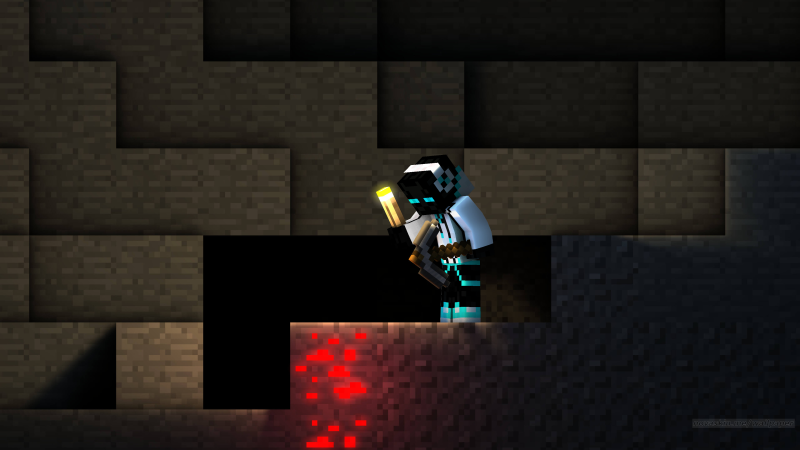 Begib dich in die Farmwelt und besorge dir die Baumaterialien um dein Grundstück zum Leben zu erwecken. Tausche oder Verkaufe deine Items und werde zum reichsten und mächtigstem Spieler aller Zeiten. Betreibe deinen eigenen Shop ganz einfach mit Truhen oder nutze sie zum Scammfreien Handeln mit Mitspielern. Setze deine eigenen Teleporter wo immer du willst.
Kaufe Grundstück hinzu und verbinde diese miteinander um es deinem Nachbar zu zeigen.

 Rufe einfach das LeKi Menü auf um das spiel zu steuern: /Leki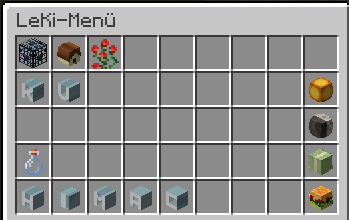 Wer ist der reichste Spieler

: 

/reichtum




Befehle einfach im Chat eingeben:
Automatisch das nächst freie Grundstück bekommen:

 /p auto


Grundstück kaufen :  

/p claim


Zurück zum eigenen Grundstück :

/p h


Zum Startpunkt: /spawn
Farmwelt:

/farmwelt


Items kaufen:

/kaufen


Items verkaufen: /verkaufen
Ingame-Geld an Spieler bezahlen :/pay SpielerName Betrag
Enderchest überall nutzen :

/enderchest




Eigenes home setzen

 : 

/sethome


Eigene homes anschauen :

/homes




Wer ist der reichste Spieler

: 

/reichtum


Wetter für dich umstellen:

/pweather sun




Für dich die auf Tag umstellen:

/ptime day




 

Fülle deine Erfahrung in Flaschen ab

: /bottle get 1





Eigenen Shop erstellen oder Scammerfrei handeln.
Platziere eine Truhe.
Bringe ein Schild an und trage folgendes Zeile für Zeile ein.


[shop] 




1




1000




sell


1. Zeile gibt an das es ein Shop ist. Wichtig die eckigen Klammern. []
2. Zeile gibt die 

Anzahl an die man verkaufen/kaufen möchte.




3. Zeile der Preis.




4. Zeile

sell

wenn ihr etwas an Spieler verkaufen möchtet und

buy

wenn ihr etwas von Spieler kaufen möchtet.
Support steht ebenfalls auf Discord zur Verfügung.

Wichtig ist der Respektvolle Umgang miteinander.
Jeder Spieler ist willkommen.

Ich hoffe wir sehen uns bald.

Schau einfach mal vorbei. Nööö kannst du ja immer noch sagen :-) Bitte sehe es uns nach, wir sind noch ganz neu und am Anfang. Dankeschön
-----------------------------------------------------------------------------------------------------------------------------------------------------------------
Java and mobile phone / tablet players on one server? No problem. Latest version 1.16.Enter the farm world and get the building materials to bring your property to life. Swap or sell your items and become the richest and most powerful player of all time. Into your very own shop easily with chests or use them for Scammfreien action with other players. Put your own teleporter wherever you want.
Buy land and joining them together to show it to your neighbor.
Pleasing variety
Killer Mystery
Paintball
GetDown
Play a round with others and the GOOD you earn ingame money.
You have wishes, suggestions or a problem that you prefer to keep attach? With the game ticket system this are always happy to welcome.
Planned are various events on certain occasions.
Voting in the community about future events or other adjustments.
Support is also on Discord available.
It is important to Respectful dealings with one another.
Every player is welcome.
I hope to see you soon.
Just have a look. You can always say no :-) Please check us out, we are still brand new and at the beginning. Thank you very much
Client Mods nicht nötig

Lokales Bannsystem

Bukkit

Citybuild

Citybuild

Events

Ingamegeld

Jobs/Berufe

Userhandel

Adminshop

Usershops

Votebelohnung

EULA-Konform